2013-12-03
Washoku, or traditional Japanese cuisine, has been added to UNESCO's intangible heritage list.
How is Nagomi Visit going to celebrate?
Simply by making washoku more accessible to everyone.
We want to continue to provide opportunities for people to try real washoku with locals all over Japan.
As mentioned in the following article, the UNESCO listing not only focuses on Japanese food but recognizes that "washoku plays an important role in strengthening social cohesion."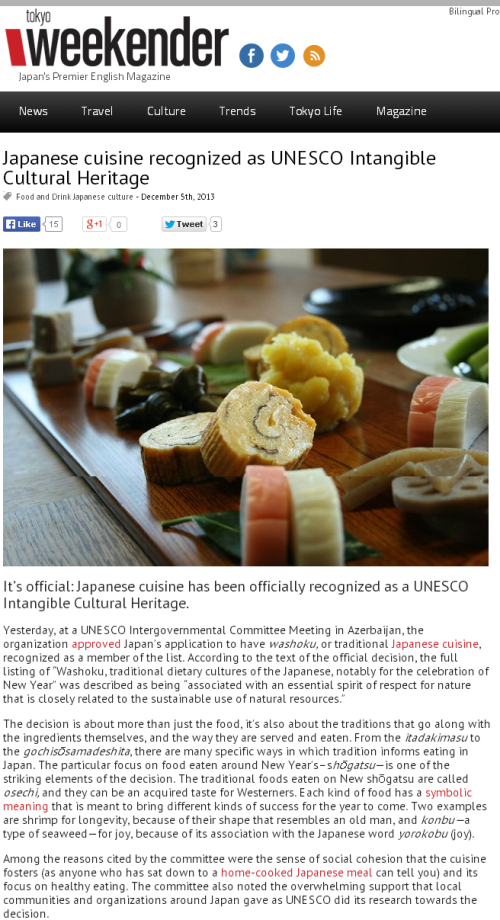 We at Nagomi Visit sincerely want to help strengthen not only local familial ties but in the global community with washoku.
And of course it would be silly to keep all the delicious washoku in the world to ourselves so why not share with a Nagomi Visit or two!
Thanks to Tokyo Weekender for mentioning us in yet another article!