2015-07-27
So how is it like to Nagomi Visit as a family
Our past participants will do a better job than us of describing the experience so here are some highlights.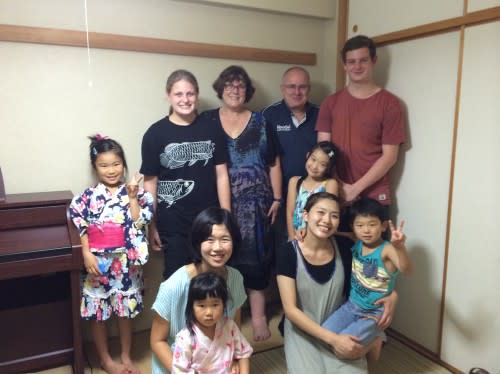 "We enjoyed two Nagomi visits. First in Tokyo with a delightful hostess and one of her friends and their 4 children. We were collected at the station and taken to visit the supermarket and 100 Yen shop, lots of fun discovering all sorts of different foods with two expert cooks! Back at the hostesses apartment we enjoyed preparing some cartoon character rice balls, a sushi "cake" and doing origami with the kids while the mums finished cooking. Our hostess and her friend prepared a wonderful meal of Japanese specialties and the children made shaved ice desserts. After dinner the children had prepared some traditional Japanese party games for us to play with them. Our second visit, in Matsumoto was different but equally wonderful. Our host family lived in a small town in the mountains. Their son had prepared a menu blackboard for us. We helped to make Takoyaki and then had make it yourself sushi and a wonderful traditional Japanese dessert. Both our host families went to an enormous amount of effort to prepare a delicious dinner and make us feel very welcome. Our two Nagomi visits have been the highlight of our 3 week long Japan trip. I strongly recommend the programme to anyone visiting Japan." - Sandy from Australia in Tokyo and Matsumoto
Discover how diverse Japan is with hosts all over Japan
"Learnt more about the differences between Hokkaido and other parts of Japan." - Pauline from Australia in Hokkaido
Even picky eaters can enjoy new dishes
"We had so much to eat. Pork, chicken, fish, soup, rice, salad, desert. And they tried to make my very picky son happy. I only asked not to cook so much for him and that we would already be so happy with their invitation, but they hoped he would like something, but in fact he liked everything. The host made us feel so comfortable and happy." - Marion from the Netherlands with 15 year old son in Kyoto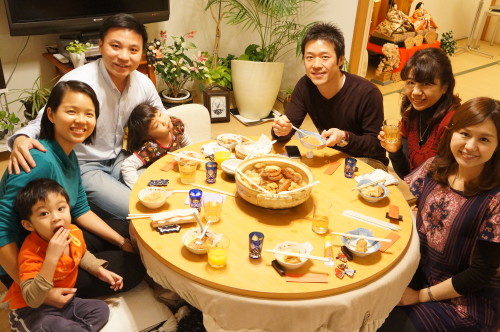 Parents can enjoy chatting while kids have fun too
"There are so many topic we talked with Nobue and Kanae during our lunch visit to their place. We ended up with spending 5 hours at their place (instead of 2 hrs) :) we talked about the japanese culture, europe culture, education system, food, etc." - Mery from Switzerland in Osaka
Every Nagomi memory is different
"A surprise cake to celebrate my wife's birthday and seeing Wisteria at Nagoya Castle." - Kelvin from Singapore in Nagoya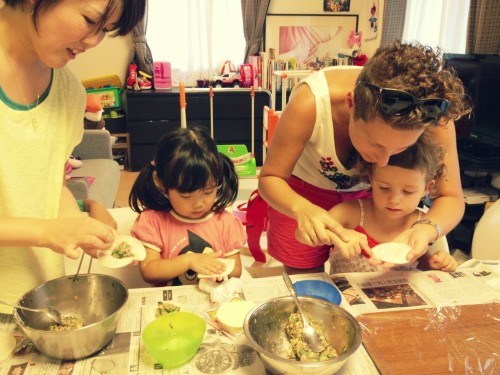 "Rolling sushi in the kitchen. Doing a yoga pose for the kids and singing with grandma." - Ajit from India near Narita Airport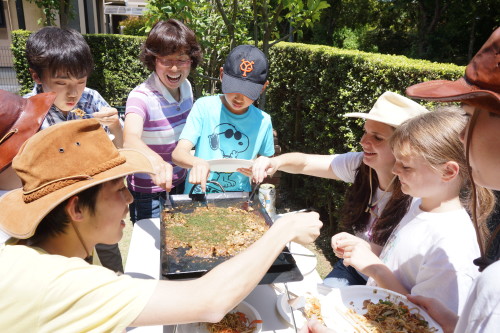 The Nagomi experience doesn't end with the visit
"My daughter and theirs are the same age, and they have talked before the visit, and plan to talk in the coming weeks again. I still plan to keep in touch with our hosts as much as possible going forward. I also hope to visit them again in a year or so when we return to Japan." - Chris from the US with 14 year old daughter in Osaka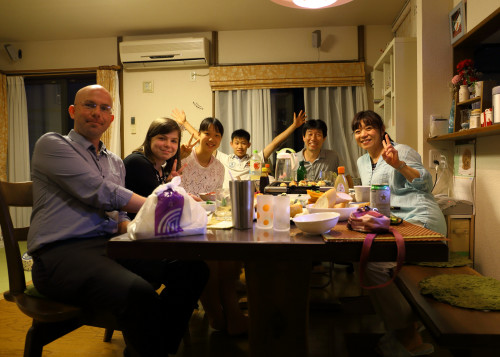 Find more information here about going on a Nagomi Visit as a family.