2014-09-19
Next month on October 25th Nagomi Visit's founder and CEO will be a panelist speaking about cultural exchange in an event sponsored by Minato City, one of the most international wards in central Tokyo.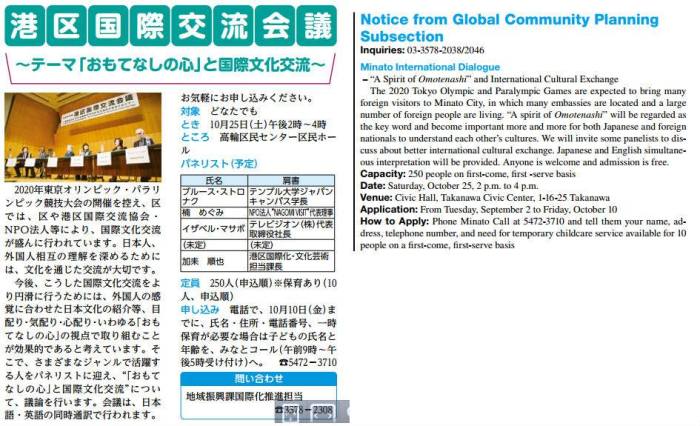 With the 2020 Tokyo Olympics coming up and the Japanese government's plan to double the number of annual tourist coming to Japan to 20 million, Nagomi Visit is seen as a crucial component in bringing understanding between Japan and the world.
More information in English can be found in the Minato Monthly newsletter. For details in Japanese check out the Minato City website.