2014-09-18
Matsumoto is Nagomi Visit's third most popular area, especially being in close proximity to the Japanese Alps, Hakuba, and Shirakawago.
What are things to do in Matsumoto? We asked our Matsumoto hosts their favorite spots in their hometown.
1. Daio Wasabi Farm
This a great place for Nagomi Visit foodies who really want to know what real wasabi looks and tastes like. It is far from the green mound of goop you may have seen in restaurants. It is the real thing and it tastes fresh. Oh, and you can buy some too.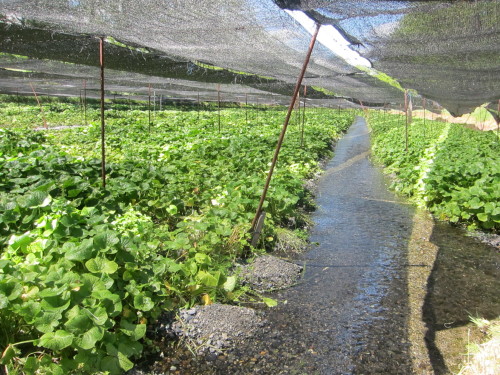 If you are adventurous ask where you can get wasabi leaves. They have fresh ones on sale but if you aren't able to cook the leaves then find pickled ones to try in the shop.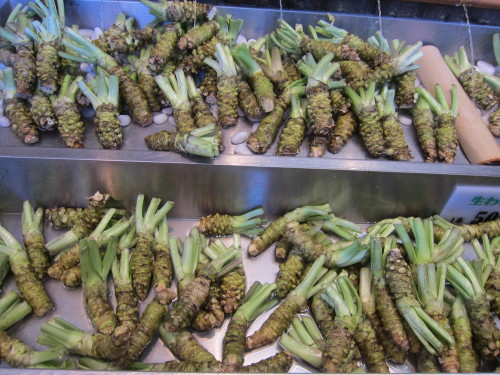 2. Nawate-dori Street
On a Nagomi Visit you will be able to experience what a modern residential or shopping street is like on your way to your host's home so going to Nawate-dori Street would be a great way to find out what Japan was like in another era with it's retro buildings. For those interested in architecture, this is a great place for inspiration. Make sure to keep an eye out for details like the retro fonts on shop signs.
3.Tokoji Temple
Going to a local temple or shrine is a definite must for those going on a Nagomi Visit and Tokoji Temple would be a great place to start. You will finally be able to experience the true serenity you should feel when visiting a temple without all the tourist crowds. Make sure to look for the giant orange geta sandals for a moment of prayer.
4. Japanese Alps
Don't forget to look up and see the Japanese Alps in the backdrop. You may be on the way to the Alps but just imagine yourself surrounded by rice fields visiting your Nagomi Visit host's home and seeing the mountains. It can't get more local than that.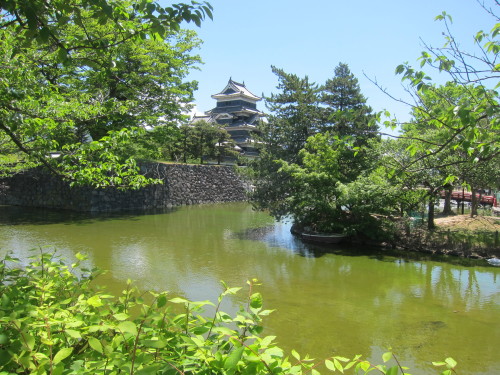 5. Matsumoto Castle
Being one of the most recommended castles in Japan, there is no reason not to miss this beautiful landmark. For those going on a Nagomi Visit in Matsumoto during the spring and fall, the spring cherry blossoms and the fall foliage is a must.