2014-04-15
On April 19th 2014 03:30 GMT, Nagomi Visit will be on BBC World News The Travel Show.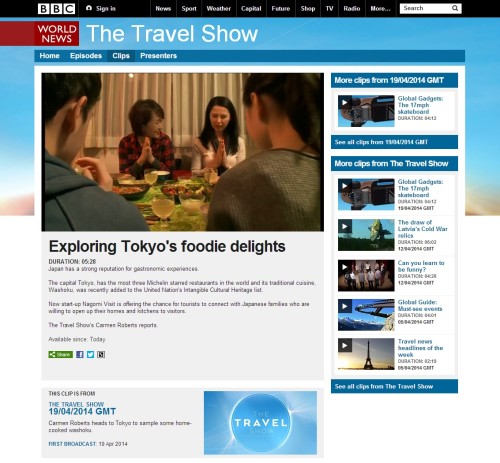 Check out their website for a preview of the show or click here to see TV Schedules so you can set your DVRs or watch!
You will see Nagomi Visit already featured in their online clip starting from 1 minute 48 seconds to the end of the clip.
It is hard not to do the cliché thing and get overwhelmingly excited about this and to want to thank everyone involved in making this happen. But more than ever, it is moments like these that allow us to remember all those friends, family, hosts, and guests who believed in us from the beginning. We would not be here without you.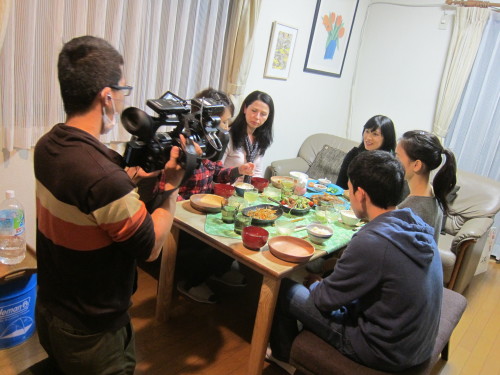 Arigato and be sure to check out the full 30 mins of the show on TV or once it's online :)