2013-09-28
Hopefully this will give you an idea of what types of people participate in Nagomi Visit. This is a summary of our first two years.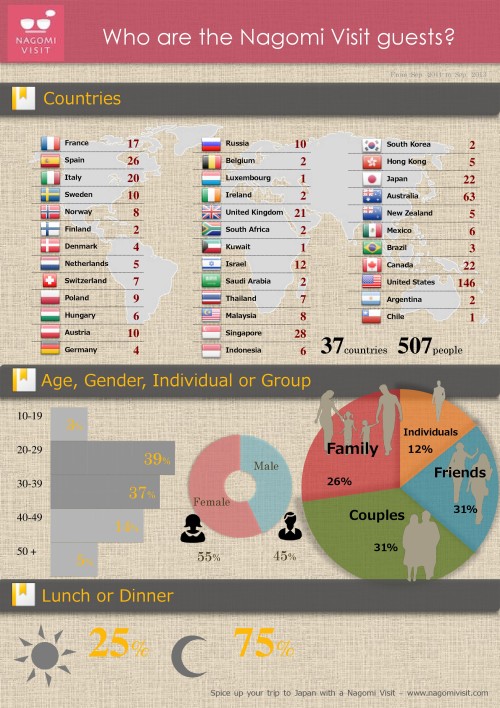 Basically what all this means is that we have 5 times more participants than last year! Woo-hoo!
There is also more diversity with guest from 19 more countries than last year, where a large number are from the United States, Australia, Singapore, Spain, Canada, UK, and Italy. Though most are travelers, we love that more expats in Japan are using our program to help explore outside of their communities.
What is not included in the infographic is we now have more hosts who are vegetarian or vegan or can arrange these meals. There are also many who can make meals without pork, beef, or handle various allergies such as shellfish which has also helped us to welcome a more diverse group of guests!
Although the Kanto and Kansai area are the most popular with Tokyo at the top, then Osaka and Kyoto, we are glad to see more in other parts of Japan including Nagoya!
We thank all of you who have made this possible!