2012-01-09
Takoyaki is a Japanese wheat flour-based snack filled with diced octopus.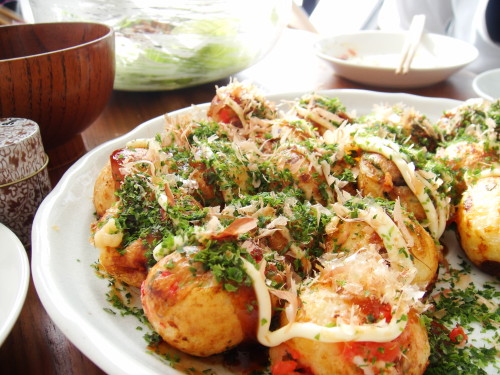 Although you can eat it at food stalls especially in the Osaka area, at a Nagomi Visit you will be able to make home-made ones.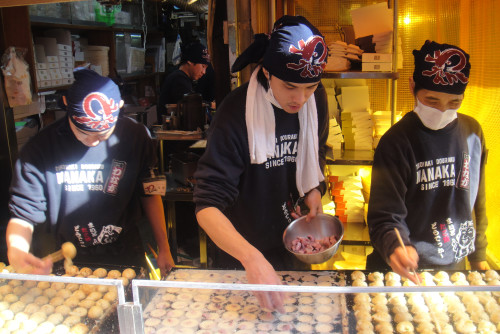 Mix flour, eggs and water (sometimes use dashi stock) then fry it in the special pan, put the boiled octopus and keep turning them until they are round shapes. Place it on plate, and pour the Takoyaki sauce, mayonnaise, seaweed powder and bonito flakes.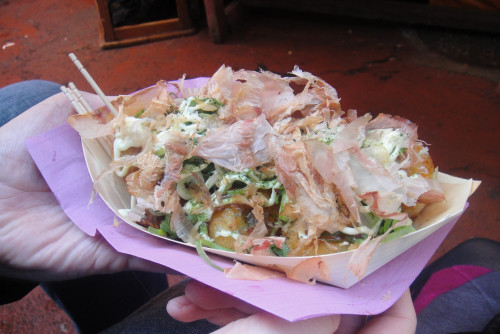 Nagomi Visit is a great opportunity to discover regional dishes and of course interesting people all across Japan.