2012-07-12
Two fantastic things happened this Monday. First, we had a very cheery guest from Chile participate in our kyaraben character bento class. With her skilled hands she sure made a yummy bento box bursting with cuteness. I am very serious. Just look at the pictures!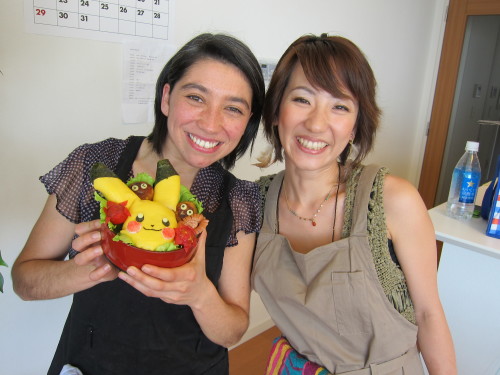 Second, we now have our friend Yuko as our very cool English and un poquito Spanish speaking kyaraben teacher! A professional of the culinary arts and teaching so we are in very good hands.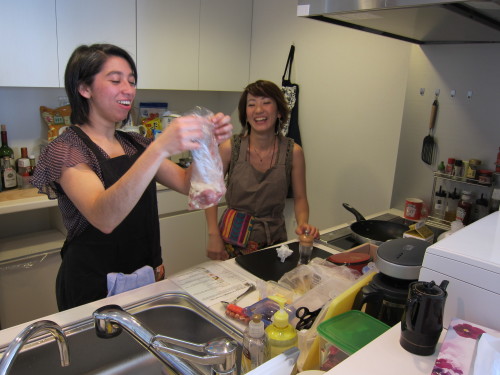 So next time you come and participate in the Nagomi Kitchen kyaraben class we hope you will be excited like these tofu meatballs to meet Yuko and of course learn some Japanese home cooking!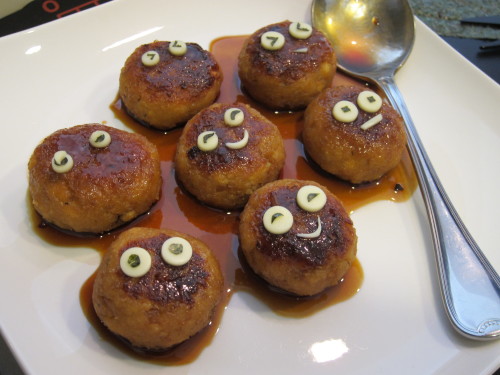 Note: we no longer conduct Nagomi Kitchen cooking classes but feel free to look for Nagomi Visit hosts who are interested in cooking with you by checking their profile pages. Nagomi Visits are not cooking classes but it will be an enjoyable experience like cooking with a friend.