2019-03-13
We asked Valentina and Sirio who visited Japan for the first time from Italy and met two of our hosts, one in Tokyo and another in Osaka.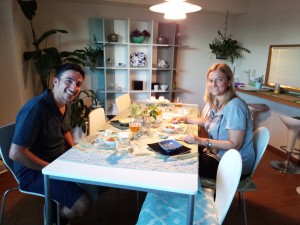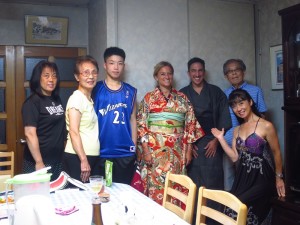 Each Nagomi Visit is unique and this is Valentina and Sirio's Nagomi experience.
When you decided to book a Nagomi Visit how did your partner react? Were they excited as much as you? Worried?

My partner Sirio was enthusiastic and happy to share these experience because we are curious and interested to know different people and cultures during our trips. We was very excited, probably a little worried at first, but then not.

How long did it take for you and your partner to warm up to the host and their home?

No much time in both visit. During the first in Tokyo, the family was numerous and funny, it was very simple to start conversation. Also, in Osaka, the Miss who hosted us was very interesting person and we have talk about everything

Did you learn anything seeing and experiencing life from inside a Japanese home?

Yes, it was a very important experience to know new things about Japanese culture, daily life, food, religion, society and life organization

Did having someone with you help foster conversation or help you notice things you may have not if you went by yourself?

To be in two people, probably, is better because there is more variety in the conversation and is possible talk with different members of the family at the same time

Was participating in a Nagomi Visit different from other travel activities with your partner. Was it more relaxing since you are in a home with someone? Or did it make you nervous?

Absolutely happy and at ease

Was there anything you thought differently about Japan after going on the Nagomi Visit?

Yes, the Japan is a country that you can imagine but is not never like reality. We improved our skills about language, culture, food, lifestyle and society

Why did you decide to go on more than one Nagomi Visit and what did you gain from meeting more than one Nagomi host?

When I decided to participate to Nagomi Visit I could try to go to one host in every stop of our journey and where it was possible we took advantage of it because I think is one of most important opportunity to know and meet people of different country like Japan

Do you have any advice for future Nagomi Visitors?

Yes, it is important choose as many as possible opportunities like this to share your travel experience in Japan with other people

Ready to go on a Nagomi Visit? Start booking here. Need tips or advice? Read What did you learn from visiting more than one host? or ask the Nagomi Visit Team!