2014-12-08
There is more to a Japanese Christmas than what you may have read. It is not always just about eating Kentucky Fried Chicken or spongy strawberry shortcake. Not that that's bad since the cakes are sure soft, moist and deeeelicious! We just hope you will be able to discover how our locals celebrate differently through Nagomi Visit.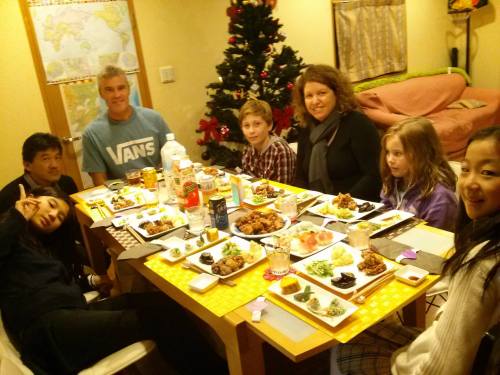 Here are just a few examples of how our hosts have gotten creative.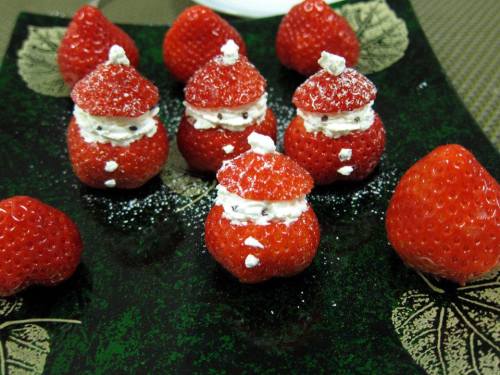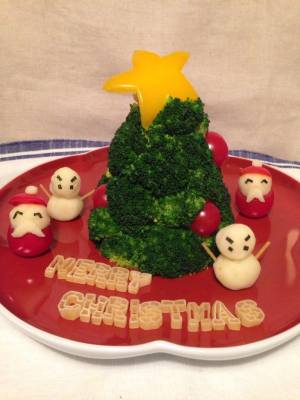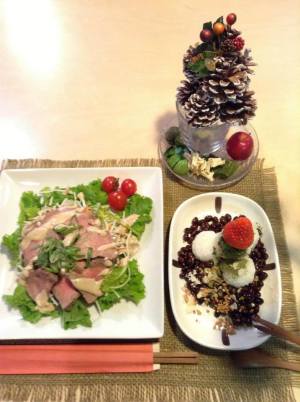 Some Christmas themed santa and snowman sushi art anyone?
Or some Japanese-style roasted chicken marinated in soy sauce?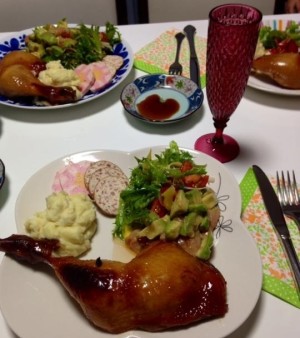 Sushi is often eaten to celebrate special occasions and Christmas is one of many for a lot of locals. From homemade sushi like the ones pictured below, to sushi delivery and yummy but affordable supermarket sushi.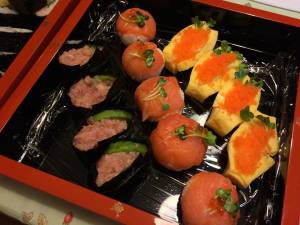 Though people usually work on Christmas eve and on Christmas day in Japan, there are many hosts who would be more than happy to welcome you and share their traditions for dinner so come celebrate with us!